7-year-old Nathan and 9-year-old Samantha, will be participating in this year's Color Run 5K Color Race to raise money for their father's cancer medication
7-year-old Nathan and 9-year-old Samantha, will be participating in this year's Color Run 5K Color Race to raise money for their father's cancer medication. The medication is very expensive in Ontario, and is not covered by OHIP. Ontario has 'limited universality' when it comes to drug coverage. While IV cancer treatments are covered in the hospital, oral cancer
About Dave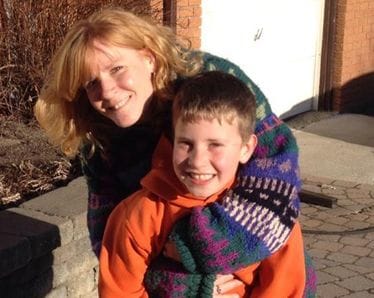 Dave was diagnosed with prostate cancer in December of 2014 two days before Christmas which he later learned had spread to his spine and sternum. The diagnosis ended his driving career, and his body slowly started to fail on him. He suffered broken ribs and vertebrae, until early January this year, where he could no longer walk. The scans and x-rays pointed to multiple myeloma, a bone marrow cancer, in addition to the prostate cancer that had taken over his back.
Racing Time - A Family's Fight for Their Father
7-year-old Nathan and 9-year-old Samantha, will be participating in this year's Color Run 5K Color Race to raise money for their father's cancer medication. The medication is very expensive in Ontario, and is not covered by OHIP. Ontario has 'limited universality' when it comes to drug coverage. While IV cancer treatments are covered in the hospital, oral cancer drugs administered in the home are left to the patient and their family, even if they're first-line, life-saving treatments like they would be for Dave.